With jumping castles & obstacle courses based on the world's most loved animals & team mascots, we really do offer something different.
Our castles and obstacle courses can be seen at every major stadium in Sydney. All our footy designs have been individually designed and are exclusive to Footy Jumping Castles.
This is the closest you can get to the game day experience without being there.
Imagine the thrill of having a tiger, eel, panther, sea eagle, rabbit, rooster, shark or even a giant soccer ball at your very own event.
You may even have the team mascot attend your event!!
Our castles are cleaned regularly & conform to the highest Australian standards. Our professional staff are friendly, well trained and ready to help you make your event a day to remember.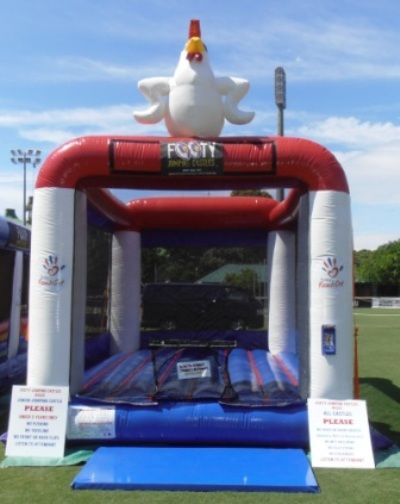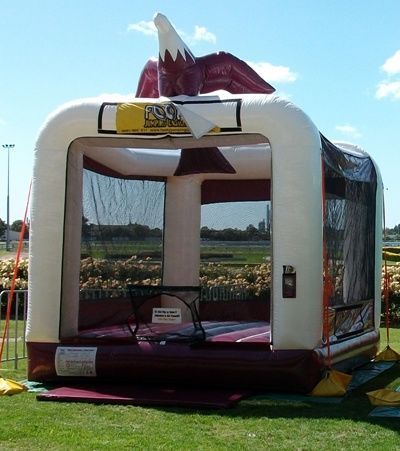 We have $20,000,000 public liability insurance.
We deliver to most areas in greater Sydney including Central Coast & Wollongong.
We also arrange parties and events with your own special theme.
Whether it is a theme based on your favourite team, soccer, fairies, pirates, a corporate launch or even a personalised birthday party we can do it all for you.
We offer activities, face painting, hot dog machines, slushies,  catering, entertainment, party equipment, team show bags, party hosts, personalised castles etc – in fact the entire package for kids and adults.
We also provide footy family fun days for licensed venues and corporate functions.
If you are looking to make your event a standout success with castles & obstacle courses that won't be found anywhere else look no further than Footy Jumping Castles.